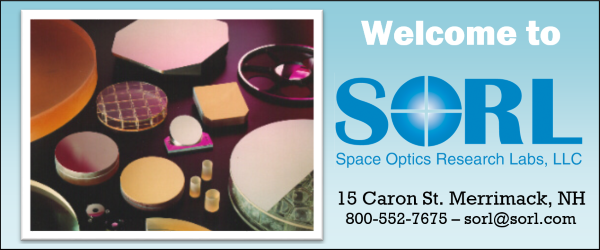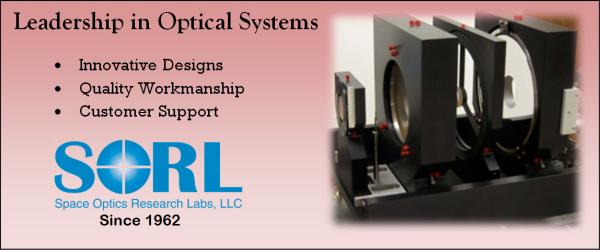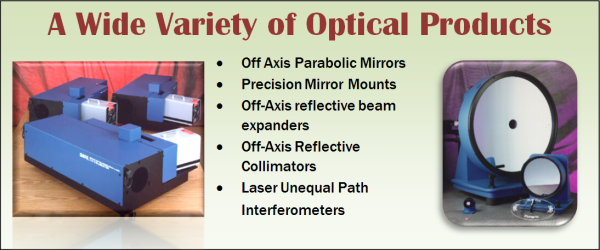 Space Optics Research Labs is moving!

We are in the process of moving our entire operation to
15 Caron Street,  Merrimack, NH 03054

Email and phone numbers will remain the same. We apologize for any inconvenience you may encounter during this time.
---
At SORL, we are focused on producing optics to the highest levels of precision possible. After over a half-century in the optical industry, we remain the leader in producing high quality aspheric optical systems and instrumentation for a wide range of research and test applications. 

We also produce a wide range of reflective components and accessories that provide precise solutions to the problems of optical testing in the airborne, space-based, and astronomical applications. Our goal is to develop the analytical tools required for tomorrow's optical research. Our commitment is to help you.